---
Fulfill our customers' expectations
3D CAD is a tool to shorten lead time and save cost for development through realization of the designs by concurrent engineering.
Therefore we believe that it is important to revise designs over and over since trial periods.
80% of products' quality depends on quality of designs.
We have adopted front-loading method to draw high-accurate designs.
3DCAD
CATIA Version4.2.4
Thinkdesign Version2009.3
CATIA Version 5R18
Rhinoceros V3.0
Unigraphics NX5
3D CAD Data Tolerance
CATIA V4:0.005-0.01
Unigraphics:0.001-0.025
CATIA V5:0.001
Thinkdesign:0.001-0.01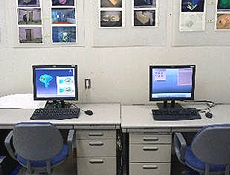 Standard tolerance → CATIA V4:0.1 Unigraphics:0.0254
We change the setting (tolerance) because we regard 3D CAD data we created as master data.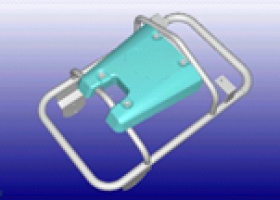 Engine covers for construction equipments
We make 3D data more accurate and use those as master data of downstream processes.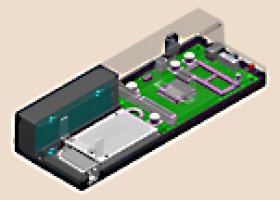 Electronic parts and resin cases
Interference checks of the parts and inspection of assembly workability are conducted on 3D CAD screen.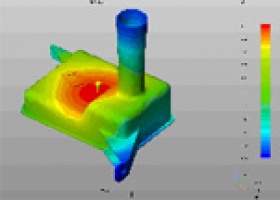 Resin Flow Analysis
We consider suitable shapes for mass production and molding dies.
Fluid Analysis
We analyze performance and functions of the designed products using computers.
Confirmation of Functions by RP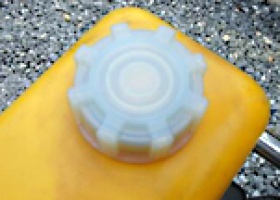 The cap manufactured by
stereolithography
We use RP method, such as stereolithography
and selective laser sintering, as a method of trial manufacture.
Molds are not neccessary to perform inspections of function in this method.
Many of them can be used not only for confirmation of the shapes but also for actual evaluation tests.
We select the most suitable method for each items.